Product overview USA Imperial Version





unbalanced
Analog (Phono)
unbalanced
Digital (Coax)
Balanced
Starquad 4-conductor
Microphone Cables
Balanced 3-conductor
Microphone Cables







Balanced 2 conductor
Microphone Cables
Balanced Digital Cables
110 Ohm (AES-EBU/DMX)
Installationwire Analog
balanced analog
Installationwire Digital
110 Ohm (AES-EBU /DMX)
Stereo Cables
Analog (Installation)
Starquad Snake
Analoge Multiway 4 conductor


Multipair Cables
Analog Snake Balanced.

Multipair Cables
Digital 110 Ohm Snake









DMX-110 Ohm
DMX-LED Hybrid
Tube Microphone 7-conductor

4 Conductor Headset Cable

Hook-up Wire
10-26 AWG

Loudspeaker Cables PVC
Loudspeaker Cables FRNC
for installation
Shielded Mains Power
230VAC
Duplex Shielded
Power Cables
Esmogprotect







Hybrid Cables
Power & Signal
Media Control cables
CAT-5e Datawire

Videocables 75 Ohm

Special Offers
Remant cable sale


Swiss Made








Madeup cable assemblies
soldered at Gotham
Link
Gotham Microphones
Retailpricelists
Orderinformationen
---
please ask for a quotation here: (link)
Please indicate your address and details, indicate product and quantity and requested delivery date.
We also provice an orderform (Doc) you can complete and email or fax to us.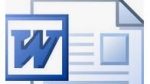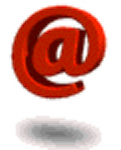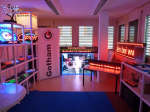 We are still available for you. You can visit and possibly collect an ordered item or deliver an item for repair.
Prior to visit, please inform us per email or Telephone: +41 (0)44 8400144 so we can confirm your visit (time).
Hygienic measures and sozial distancing rules enforced!