GAC-2 V1 Similar to GAC-2, improved noise performance
GAC-2 V1 (10421) also sold under P/N 10420
Balanced double shielded audio cable! Variation to our most popular GAC-2 microphone cable with the same construction as GAC-2 but the PVC-separation (4) has been made out of conductive material to improve the mechanical/noise performance. To improve the capacitance of the cable we have chosen to use PE as isolation material. This is the perfect 2-wire microphone cable without compromise with conductive seperation tube for minimal handling noise for film microphone booms.
Similar cables are available as ultrastrong
PUR (10502
) version and as industrial standard cable for a lower price
(10405).
LFOC higher grade copper at best standards for best performance.
.
Construction:

1 = Jacket:
PVC, Ø 5.4 mm / 0.21in, black
2 = Shield No. 1
Bare copper wires (0.10 mm / 38 AWG) 100% coverage
3 = Shield No. 2
Bare copper wires (0.10 mm 38 AWG) 100% coverage
4 = Noise cancellation:
PVC, conductive, Ø 3.1 mm / 0.12in, black tube
5 = Insulation:
PE, white and brown Ø 1.2 mm / 0.05in, wrapped, twisted pair
6 = Conductor:
Stranded bare copper wires 48 x 0.07 mm (0.19 mm²) / 48x41 AWG (24AWG)

Technical Datas:

Conductor resistance:
< 92 ohm/km / 24.4Ohm/1000ft
Shielding resistance:
< 20 Ohm/km / 6.1Ohm/1000ft
Capacitance:
cond/cond:
max. 70 nF/km / 38.1nF/1000ft
cond/shield
max. 118 nF/km / 57.6nF/1000ft
Test voltage:
cond/cond:
500 veff
cond/shield
2000 veff
Temperature range:
flexi-installed:
-5° to +50° C
fix-installed:
-30° to +70° C
Ordering Information:
Order No.

Type

Diameter

Colour

Spool Size

Weight/
Spool

Shipping
Unit

10421
GAC-2 V1
5.4 mm / 0.21 in
black
100m/328ft
4.60 kg/10.4lbs
4x100m
---
Factory direct orders accepted. No minimum order! Simply inquire per email
please ask for a quotation here: (link)
---
please ask for a quotation here: (link)
Please indicate your address and details, indicate product and quantity and requested delivery date.
We also provice an orderform (Doc) you can complete and email or fax to us.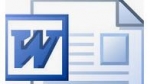 ---
---