10070 GAC-1 S/PDIF Hi-End digital silver Cable 75 Ohm Coax
Flexible digital audio cable for S/PDIF digital datas. Ideal cable to assemble with phono connectors (cinch). Worry-free transport of your digital data with the right constructed cable. Combination of braid shield and aluminium foil for best shielding. Silver coated conductor and shield wires for best possible performance and to prevent from signal loss caused by the "skin effect".
LFOC higher grade copper at best standards for best performance.
Construction:
1 = Jacket:
PVC Ø 5.6mm max. / 0.22in max., ultrablue
2 = Shield No. 1:
Braiding with silver coated copper wires (0.10 mm / 38AWG)
3 = Shield No. 2:
Aluminium polyester foil
4= Insulation:
Foam skin PE, 3.75 mm / 7AWG
5= Conductor:
Silver coated copper wires 7 x 0.25mm ( 0.34 mm²) / 7x30AWG (22AWG)

Technical Datas:

Conductor resistance:
< 60 ohm/km / < 18.3Ohm/1000ft
at 1 MHz:
< 1.0 dB/100m / 0.3dB/100t
at 6 MHz:
< 2.5 dB/100m / 0.8dB/100ft
Insulation resistance:
> 10 gohm/km / > 3.1GOhm/1000ft
Capacitance:
< 56 nF/km / < 17.1nF/1000ft
Characteristic impedance:
bei 1-6 MHz:
75 ohm
Temperature range:
flexi-installed:
-5° to +50° C
fix-installed:
-30° to +70° C
Ordering Information:
Order No.

Type

Diameter

Colour

Spool Size

Weight/
Spool

Shipping
Unit

10070
GAC-1 S/PDIF-Pro
5.6 mm/0.22in
ultrablue
100m/328ft
4.00 kg/9.9lbs
4x100m
---
.
Factory direct orders accepted. No minimum order! Simply inquire per email
please ask for a quotation here: (link)
---
please ask for a quotation here: (link)
Please indicate your address and details, indicate product and quantity and requested delivery date.
We also provice an orderform (Doc) you can complete and email or fax to us.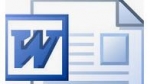 ---
---