GAC-2/mini Foil shielded miniature balanced audio cable
Miniature balanced audio cable using tinned solid constuctors with an aluminum foil shield and a tinned drain wire for ground connection of shield. Aluminium foil is melt to the outside jacket so that the shield is removed simultaneously once the jacket was removed. Very fast handling and assembly possible.
Flameretarded FRNC Jacket (IEC 60332-3-24) and EN50266-2-4
Halogen Free IEC 60754-2 and DIN EN 50267-2-21.
Construction:

1 = Jacket:
FRNC, Ø 2.2 mm / 0.09in
2 = Shield:
Aluminium-Polyester foil
3 = Drain wire:
CU-wire, tinned, 0.37mm (0.11mm²) / 27AWG (27AWG)
4 = Isolation Conductor:
PE, Ø 0.72 mm/0.028in, white and brown
5 = Conductor:
CU-wire, tinned, 0.37 mm (0.11 mm²) / 27 AWG (27AWG)

Technical datas:

Conductor resistance:
< 165 ohm/km / < 50.3Ohm/1000ft
Capacitance:
Cond/Cond
< 133 nF/km / <40.5nF/1000ft
Cond/Shield
< 240 nF/km / <73.2nF/1000ft
Test voltage:
Cond/Cond
500 veff
Cond/Shield
2000 veff
Temperaturbereich:
flexi-installed:
-5° to +50° C
fix-installed:
-30° to +70° C
Ordering Information:
Order No.

Type

Diameter

Colour

Spool Size

Weight/
Spool

10122
GAC-2mini
foil FRNC
2.2 mm / 0.09 in

dark gray

500m/1640ft
4.20 kg/9.3lbs
4x500m
---
.
---
Factory direct orders accepted. No minimum order! Simply inquire per email
please ask for a quotation here: (link)
---
please ask for a quotation here: (link)
Please indicate your address and details, indicate product and quantity and requested delivery date.
We also provice an orderform (Doc) you can complete and email or fax to us.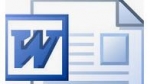 ---
---