GAC-2/foil AES Digital installation 110 Ohm cable with foil shield
Digital installation cable with 110 Ohm impedance for installation in AES/EBU digital audio systems. Precise impedance run over the whole cable with quad-twisted strands (3). Large conductor diameter for accurate attenuation without skin-effect disturbances. Aluminiumfoil is melt with jacket for easy removal of the shield with one handling. Drain wire for quick ground connection. Solid wire connection to IDT strips (such as Krone). Similar cable as FRNC Version available 10660

LFOC higher grade copper at best standards for best performance.
This cable is also capable to be used for DMX or analog audio signals.
Construction:

1 = Jacket:
PVC, Ø 4.5mm / 0.18in, purple
2 = Foil shield:
PVC-coated aluminiumfoil
3 = Drain wire:
0.4mm / 0.40AWG tinned copper wire
4 = Stabilisation:
PE foil
5 = Cord (2):
PVC-strand 1.3mm / 0.05in, quad twisted with conductors
6 = Insulation:
Foam-skin PE, 1.3mm / 0.05in diameter, red and white
7 = Conductor:
Solid tinned copper wire, 0.5mm (0.19 mm²) / 25AWG (25AWG)

Technical Datas:

Conductor resistance:
< 90 Ohm/km / < 29.9Ohm/1000ft
Attenuation:
at 1 MHz:
2.5 dB/100m / 7.6db/1000ft
at 6 MHz:
6.5 dB/100m / 19.6db/1000ft
Capacitance:
< 55 nF/km / < 16.8nF/1000ft
Insulation resistance:
> 10 GOhm/km / > 3.1 GOhm/1000ft
Characteristic impedance:
at 1-6 MHz
110 Ohm ± 10%
Test voltage:
cond/cond:
500 Veff
cond/shield:
2000 Veff
Temperature range:
flexi-installed:
-5° to +50° C
fix-installed:
-30° to +70° C
Ordering Information:
Order No.

Type

Diameter

Colour

Spool Size

Weight/
Spool

Shipping
Unit

10652
GAC-2/foil
AES/EBU
4.5 mm/0.18in

purple

200m/656ft
4.65 kg/12.4lbs
4x200m
---
---
Factory direct orders accepted. No minimum order! Simply inquire per email
please ask for a quotation here: (link)
---
please ask for a quotation here: (link)
Please indicate your address and details, indicate product and quantity and requested delivery date.
We also provice an orderform (Doc) you can complete and email or fax to us.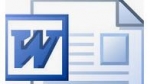 ---
---