GAC-4/1 mini CE (10921) FRNC Staquad
Balanced double shielded analoge audio cable! Star-Quad installation cable for use in extremely electrical noisy environments. The use of each two conductors for high and low signal will half the signal loss and increase the Rf-rejection to 130dB in combination to our unique "double Reussen shield".
LFOC higher grade copper at best standards for best performance.
Flameretarded FRNC Jacket (IEC 60332-3-24) and EN50266-2-4
Halogen Free IEC 60754-2 and DIN EN 50267-2-21
Construction:

1 = Jacket:
FRNC compound , Ø 4.7 mm / 0.13in, black
Seperation viscose fiber coat
2 = Shield No.1:
Bare copper wires (0.10 mm / 38AWG) 100% coverage
3 = Shield No. 2:
Bare copper wires (0.10 mm / 38AWG) 100% coverage
4 = Separation:
PE, foil
5 = Insulation (cond):
PE, Ø 1.0 mm / 0.04in, 4 conductors,quad-twisted, red, white, pink, yellow
6 = Conductor:
Stranded bare copper wires 18 x 0.1 mm (0.15 mm²) / 18x38AWG (26AWG)

Technical Datas:

Conductor resistance:
<= 125 ohm/km / <= 39Ohm/1000ft
Shielding resistance:
< 20 Ohm/km / < 6.1Ohm/1000ft
Capacitance:
cond/cond:
<= 52 nF/km / <= 15.8nF/1000ft
cond/shield:
<= 100 nF/km / <= 30.1nF/1000ft
Temperature range:
flexi-installed:
-5° to +50° C
fix-installed:
-30° to +70° C
Ordering Information:
Order No.

Type

Order No.

Diameter

Colour

Spool Size

Weight/
Spool

10921
GAC-4/1 mini FRNC
4.00 mm / 0.16 in
black
250m/820ft
7.60 kg/14.1lbs
4x250m
---
Factory direct orders accepted. No minimum order! Simply inquire per email
please ask for a quotation here: (link)
---
please ask for a quotation here: (link)
Please indicate your address and details, indicate product and quantity and requested delivery date.
We also provice an orderform (Doc) you can complete and email or fax to us.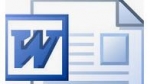 ---
---
---
Starquad wiring instruction:
In order to benefit from the Starquad concept you need to wire the 4 conductors for you balanced audio cable as follows: (See wiring diagram below)
Bundle each opposite (Star) conductor together, we made colour code easy to identify the opposite conductor. (red/pink and white/ivory each belong together.)
Pin2= red&pink (Signal+), Pin3= white&ivory (Signal -). Pin1= shield 1&2 =Ground
Put each a few strands of each layer of the shields together to ground Pin 1 should you not have space for all shielding strands.
Cut away any spare strands from the shields and secure that no loose strands are hanging around. Use a shrinking tube to avoid short circuits.
We do not recommend putting any ground to the body shell on either side of your XLR line. The connector shell will get to ground once plugged into a receptacle.
RCA/Phono/Jack unbalanced wiring:
Many clients use our 4 conductor cable also for unbalanced interconnects. In this case we recommend to only use 2 conductor (red/pink) for your signal and put all other wires or parts thereof to ground with the shields. This will increase your noise protection! However for unbalanced application we do have our perfect unbalanced wires 1001x, and 1000x.
Stereo & 2 Channels application:
We actually do not support the idea to use a Starquad cable for stereo wiring, however it will be done and can be made with acceptable compromise regarding crosstalk and similar. If you use the cable as stereo line, use red/white for channel 1 and pink/ivory for channel 2. And again, all the shields to ground but not to the body shell of your connector.
Check our perfect stereo cables 12001/13001 or our conductor shielded Starquad 11301 for real quality stereo wiring!

---